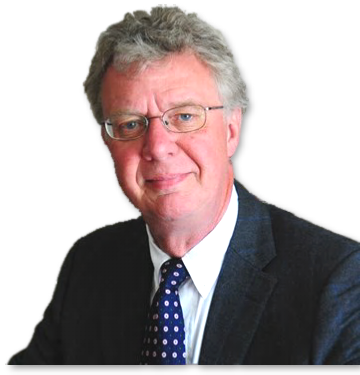 "He is an immensely experienced barrister who has the ability to put clients at ease."


"Bill was inspirational, I now know my son has a secure future, and I have the strength to carry on."


5th Floor
201 Deansgate
Manchester
M3 3NW
Liverpool
One Derby Square
Liverpool
L2 9XX
Leeds
Oxford House
Oxford Row
Leeds
LS1 3BE
London
46 New Broad Street,
London
EC2M 1JH
Bill Braithwaite QC | Call Me Now on 07885 185 678

Bill Braithwaite QC speaks about his experience as a leading brain injury compensation lawyer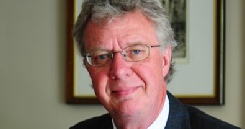 Q1. How long have you specialised in brain and spinal injury claims?

A1. Over 24 years


Q2. How many severe or serious, catastrophic brain and spinal cord injury claims like mine, have you finalised?

A2. Well over 1000

Q3. How many of your severe or serious brain injury and damage claims ended in compensation of more than £1 million?

A3. All of them


Q4. What value of injury and damage claims do you finalise on average each year?
A4. Over £50 million
Q5. Do you have testimonials from clients praising your skills?

A5. Many – see my client testimonials here


Q6. Do you have testimonials from other lawyers praising your skills?

A6. Many – see my lawyer testimonials here


Q7. Will you PERSONALLY always be handling my claim?

A7. Yes – I have done that consistently for over 20 years
Q8. Do you work for both claimants (ie those who suffered the injury) and defendants (those who caused the injury)?

A8. No – I have always worked only for claimants
Q9. "Will you take any of my compensation to pay your costs?"

A9. NO. NEVER. EVER

Q10. Have you ever written or published on the topic of catastrophic injury claims?

A10. Yes:
I am the author of "Brain and Spine Injuries - the Fight for Justice" – 2

nd

edition out now as an e-book
I was the consultant editor of Kemp & Kemp on

The Quantum of Damages

(the standard textbook on catastrophic injury claims) from 1995 to 2004

I am the joint editor of "Medical Aspects of Personal Injury Litigation", with Professor Barnes and Professor Ward

I have written hundreds of articles on a wide variety of topics

Q11. Have you ever lectured on the topic of catastrophic injury claims?

A11. Yes. I have been lecturing on personal injury claims since 1992, in the UK and Europe. I have given hundreds of lectures on a wide variety of topics.
Q12. Are you familiar with modern methods of managing catastrophic injury claims, such as mediation and non-court resolution of claims?

A12. Yes. I am an accredited mediator, and I support mediation and ADR (alternative dispute resolution) when appropriate. I have written frequently on non-court resolution.
Q13. Will you PERSONALLY come to see me at home, or locally, so that I don't have to travel to your office? And will you do that throughout the claim, not just on the first occasion?

A13. I have spent the last 20 plus years travelling the country, seeing injured people and their families, at their convenience, and at every stage of the claim.
Q14. Do you believe passionately in the rights of those who have suffered catastrophic injury, and their families? Can you prove this?
A14. I do, and I have the track record to prove it. I've done nothing but fight for claimants since I became a QC, which is why I called my book "Brain and Spine Injuries – the Fight for Justice".
KEY Questions To Ask your potential Legal Team:
Your Solicitor, your Barrister, and your lead QC

Identifying expert specialist brain and spinal cord damage lawyers can be hard, as many negligence lawyers say they have the requisite expertise in this area and take on brain damage and spinal injury cases. Unfortunately, this is not always the reality, and it is critically important that you only retain injury lawyers with an established and proven track record.
Here are some questions you should ask about any lawyer (a solicitor, a barrister and a QC) who wants to take your case. My own answers are given below each question:





Video clip of Bill Braithwaite describing his expertise as a brain & spinal injury claims lawyer.





Bill Braithwaite QC talks about the importance of selecting the right brain injury barrister.





Bill Braithwaite QC discusses the critical issue of choosing an expert brain injury solicitor.





Bill Braithwaite QC speaks about the vital importance of picking an expert spinal injury solicitor.





Client testimonial video clip describing his experience of working with Bill Braithwaite QC.





Client's family member, talking about Bill Braithwaite's experience, expertise and personal caring.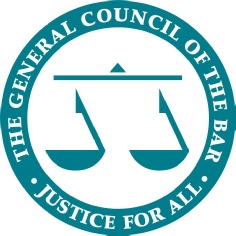 To contact
Bill Braithwaite QC, one of the leading
brain and spinal
damage lawyers
click here