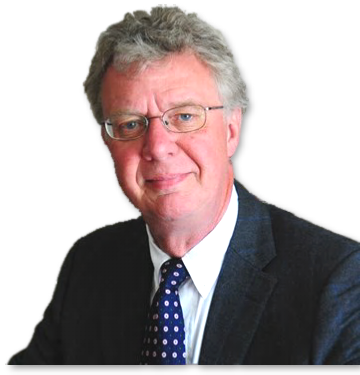 "He is an immensely experienced barrister who has the ability to put clients at ease."


"Bill was inspirational, I now know my son has a secure future, and I have the strength to carry on."


5th Floor
201 Deansgate
Manchester
M3 3NW
Liverpool
One Derby Square
Liverpool
L2 9XX
Leeds
Oxford House
Oxford Row
Leeds
LS1 3BE
London
46 New Broad Street,
London
EC2M 1JH
Bill Braithwaite QC | Call Me Now on 07885 185 678

Brain and Spinal Cord Injury Solicitors
How To Choose the Right One

Finding really good brain and spinal cord injury solicitors can be difficult, because many injury lawyers say that they "do" all personal injury and damage claims, including paraplegic, qaudriplegic or tetraplegic ones. However, that is not always accurate and you should look for a brain injury solicitor with an established and proven track record.
Solicitors are essential for the efficient running of your claim. They manage all aspects of it, ideally with early involvement of barristers and QCs. Your solicitor is responsible for all the day to day running of the case, for example writing letters, arranging appointments and making sure that the team functions well.
As well as needing to be efficient and knowledgeable, he or she should be someone you feel you could get to like and trust. Many good claimant lawyers do their jobs because they positively want to work for people who have suffered serious injury as a result of negligence.
A vital question to ask is whether the solicitor or the firm will take any of your compensation to pay their fees. Their rules allow them to take up to 25% - a quarter – of your hard-won compensation. Many solicitors will not do that, so it is important to explore this question.
As a serious brain and spinal damage barrister and QC, with over 40 years experience, I have come into close contact with many negligence solicitors nationwide. I know the excellent ones, and the ones I would not wish to recommend. If you would like advice about getting a highly skilled brain or spinal damage injury negligence solicitor, please feel free to call me. There is no charge for this service, as I am passionate about what I do.
When selecting a solicitor, you should make sure that he or she has experience of your type of injury. The expertise involved in dealing with a brain injury such as cerebral palsy caused by negligent obstetrics or midwifery at birth is very different from what is needed in, say, an orthopaedic claim.

The key thing to remember is that many solicitors say they do serious brain and spinal damage cases, but not all of them have the experience that is needed to get a good result.

You do NOT have to accept the barrister or the QC that your solicitor brings in, and in fact it is normally MUCH better for your QC to be selected by you and at the very beginning of your case, so that s/he can straight away spearhead the compensation and other arrangements that will be needed to prepare for your return home or for intermediate care, while you are still in hospital.

As indicated above, it is very important that you find a solicitor whom you like and (eventually) trust. If necessary, you should interview more than one. You can always ask a friend to help with the interview process, or alternatively you can always send the solicitor the questions in writing. In fact, you could even ask the searching questions below – as a preliminary to actually meeting the solicitor.


Apart from the experience of the solicitor, it is necessary to find out whether that individual expects (reasonably) to be in charge of your case from start to finish. What they sometimes do is to send a particularly charming and impressive person round to "capture" your claim, and then pass it on to someone else!

Also, it is essential to realise that it is an individual who will be conducting your claim, not the firm for which they work; the firm (which may have many other solicitors) may boast of its experience, but that's no good to you if the individual lawyer allocated to you does not have that level of expertise.
I'm afraid therefore, it is essential to ask searching questions, designed to make sure that the individual solicitor (not the firm) really does have good experience of your type of brain injury claim.
First take a look at how your brain damage or spinal injury legal team should be comprised.

Then, do be sure to review the list of questions you should ask any lawyer (solicitor or barrister or lead QC) who you are considering taking on your case.


Bill Braithwaite QC speaks about his experience as a leading brain injury compensation lawyer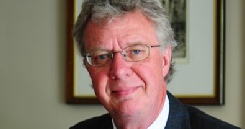 To contact
Bill Braithwaite QC, one of the leading
brain and
spinal cord injury lawyers
click here


Video clip of Bill Braithwaite describing his expertise as a brain & spinal injury claims lawyer.





Bill Braithwaite QC talks about the importance of selecting the right brain injury barrister.





Bill Braithwaite QC discusses the critical issue of choosing an expert brain injury solicitor.





Bill Braithwaite QC speaks about the vital importance of picking an expert spinal injury solicitor.





Client testimonial video clip describing his experience of working with Bill Braithwaite QC.





Client's family member, talking about Bill Braithwaite's experience, expertise and personal caring.